Experiments in space to help
prevent landslides here on Earth
Ioana Patringenaru
As wildfires caused by climate change worsen, the chaos caused by landslides after wildfires is a growing danger. These gravitational debris flows occur suddenly and are difficult to predict. They can have devastating consequences, including the loss of lives, homes and damaged infrastructure. Knowing the causes of landslides is critical to improving forecasts that save lives and reduce damage. To better understand the effect of gravity on mudflows after wildfires, a research team from the University of California at San Diego will travel to the only lab where gravity has been eliminated, the International Space Station.
The project, funded by the US National Science Foundation and supported by Space Tango, a commercial service provider for the ISS National Laboratory, will study the hydrodynamics of landslides. The results may lead to improved mudflow models, new critical infrastructure and the development of early warning systems.
Photo: An experiment designed by UC San Diego professor Ingrid Tomac will be launched to the International Space Station to improve our ability to prevent landslides after a fire here on Earth. (Source: UC San Diego)
Read more…
Northern District Transit District Becomes a Developer
Teegist Lane | Voice of San Diego
The Northern District Transit District is undertaking extensive land redevelopment around its transit stations. The transport agency is selecting developers to turn mostly empty land surrounding up to 12 of its properties into mixed-use projects with market-priced housing, affordable housing and commercial space.
NCTD officials expect this initiative to not only generate long-term revenue for the agency, but also provide affordable housing to a region that needs it and increase passenger traffic to reduce greenhouse gas emissions.
The state agency provides public transportation for the Northern County of San Diego. Several of its transit centers and SPRINTER stations are located on acres of land that have not been used for decades. As the demand for housing continues to grow and the region is subject to climate reduction mandates, government agencies are facing increasing pressure to get involved.
Read more…
Regional task force on homelessness receives
$5 million from the Amazon founder's family fund
The Regional Homelessness Task Force, the lead agency for Continuum of Care in the San Diego region, announced that it has received a $5 million grant from the Bezos Families Day 1 Foundation, the largest private gift in the organization's history. Launched in 2018 by Amazon founder Jeff Bezos, the Day 1 Families Fund awards annual leadership awards to leading frontline organizations that use compassionate, hard work to help families transition from vulnerable homeless people and shelters to permanent housing with the services they need. to achieve stability.
The Regional Homelessness Task Force was selected as the recipient of the Day 1 Families Fund grant by a panel of national advisors who are leading advocates and experts in the field of homelessness and service delivery. National Advisors shared their experience in housing justice, advancing racial justice, and helping programs use resources effectively to help homeless families.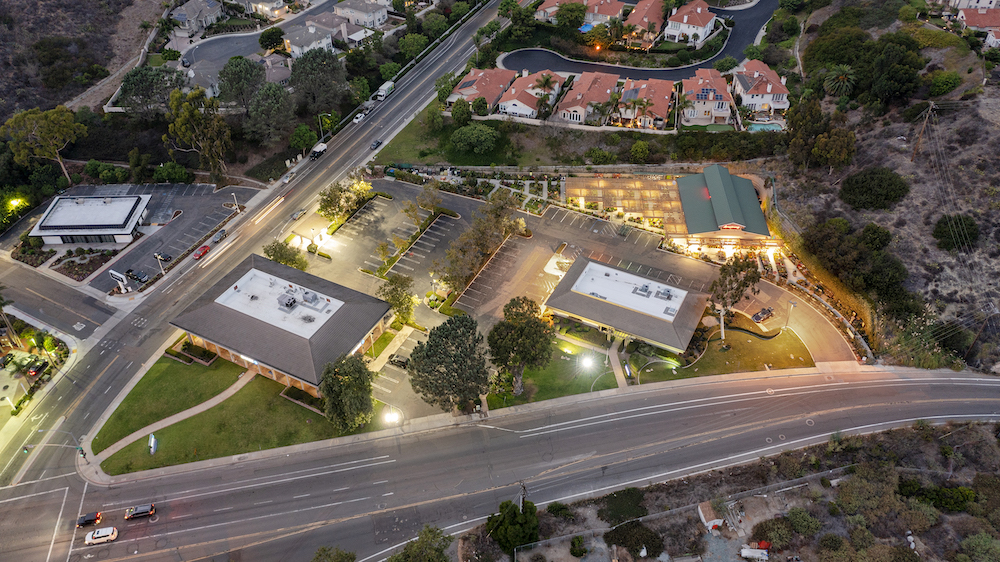 Three separate commercial buildings
in Del Mar sold for $19.5 million.
Retail Insite, a commercial real estate company in Solana Beach, announced the sale of three freestanding retail buildings in Del Mar for $19.5 million. The buyer was Kleege. The seller was P&G Enterprises. The investment sale included existing tenants US Bank, Chase Bank and Armstrong Garden Center, each occupying their own building. Mike Moser of Retail Insite handled the deal and represented the seller.
Retail Insite was founded in 1996 and serves the San Diego, Orange and Inland Empire communities.
Palm Street Ventures apartment plan awaits verdict
Elaine Alfaro
Plans for a residential development near a village in downtown La Mesa are in limbo as the La Mesa City Council has to decide whether to ratify them, but some residents are concerned about the ongoing project. Plans for a residential development on a 0.49 acre site (where the former Randall Lamb Historic Building once located), located on the southeast corner of Palm Avenue and Allison Avenue, includes a five-story building with 64 units, 8 of which will be affordable apartments for the poor. According to a report submitted to the Planning Board, there will also be 29 off-street parking spaces on the ground floor as well as various landscaping and landscaping improvements. Read more…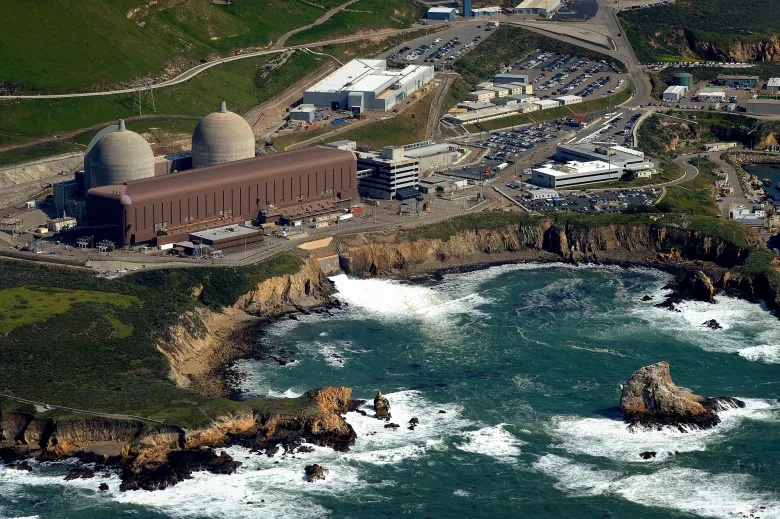 Feds approve $1 billion to keep Diablo Canyon open
CalMatters
California's last nuclear power plant, which supplies about 10 percent of the state's electricity, has just taken a big step towards staying open past a planned 2025 shutdown date: The U.S. Department of Energy announced that PG&E, the operator of the Diablo Canyon nuclear power plant, has received a grant in the amount of about $1.1 billion to help keep the facility open. The move comes two months after a controversial last-minute process that culminated in Gov. Gavin Newsom and state lawmakers authorizing a $1.4 billion loan to PG&E to keep Diablo Canyon open until 2030 to help stabilize California power grid. Anti-nuclear activists opposed the move, noting that the aging facility near San Luis Obispo is close to earthquake fault lines and could pose safety concerns.
Illumina partners with Children's Hospital in Dubai
genomic network
Al Jalila Children's Specialty Hospital, based in Dubai, United Arab Emirates, has signed an agreement with Illumina to collaborate on rapid whole genome sequencing for diagnosing critically ill children. Under the terms of the agreement, the partners will collaborate on a two-year study of the impact of clinical rWGS on neonatal and pediatric wards. The study will involve 200 children under the age of 18 and their parents. Illumina will provide sequencing reagents and analytical tools for rWGS. Financial and other terms of the deal were not disclosed.
Greenbutts gets accredited verification
for biodegradable filter technology
Greenbutts LLC received the Hohenstein Seal of Excellence for a new biodegradable filter technology designed to replace the world's most littered single-use plastic item: cigarette filters. An all-natural and fiber-based cellulose acetate filter solution, Greenbutts technology becomes one of the few alternatives certified biodegradable by Hohenstein Laboratories. Materials must be completely biodegradable in order to be certified. Fully biodegradable, the new filtration technology allows multinational partners and customers to ensure the sustainability of their products, significantly reducing the negative impact on the oceans and communities.
Paddy Buddy and Graham Boylan
join BXNG Club as investors, consultants
Club BXNG (BXNG), a California leader in combat sports and fitness, announced that UFC fighter Paddy Pimblett (Paddy Paddy) and Cage Warriors owner and president Graham Boylan have invested in BXNG's growth and expansion, with Graham Boylan also taking on himself in an advisory role. The BXNG club offers boxing, muay thai, kickboxing, jiu-jitsu, MMA, strength training and other fitness-related activities such as cycling, HIIT, Pilates and yoga.
Airgain Inc. receives multi-million dollar
contract with electric vehicle charging leader
Airgain Inc., a leading provider of wireless communications solutions based in San Diego, announced that a leading manufacturer of electric vehicle (EV) charging stations has selected built-in Airgain NimbeLink modems to connect to its expanding nationwide network. This victory is the latest for Airgain in a growing niche that includes several top manufacturers who require reliable connectivity for maintenance, status tracking, usage monitoring, payment processing, geolocation and more.
Rincon Water is a hit with customers
The Municipal Water District of Rincón del Diablo said it had completed its customer rebate initiative for nearly $1.2 million and received overwhelmingly positive feedback on the program. The rebates came after years of litigation by the San Diego County Water Authority against the Capital Water District for violating existing swap agreements between the two agencies. Customer discounts come in as county residents prepare for the holiday season, giving Rincon Water customers an incentive to help put Thanksgiving food on the table and some extra gifts for family members next time.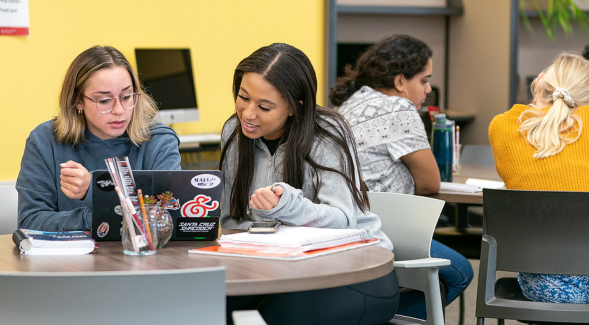 Cyber ​​security and intelligence
Club at SDSU launches partnership
Through a new partnership, the San Diego State University Cybersecurity and Intelligence Club and Haiku Inc. expand practical cybersecurity learning tools available to students. Using Haiku Inc.'s "Games That Train", critical testing and feedback on tactics, tools, and procedures will be made available to students in both cybersecurity and homeland security to help them develop intelligence skills in a secure virtual environment. While this initiative is for cybersecurity and homeland security students, it is open to all SDSU students. Read more…
Opening of Novo Brazil Brewing Company
fourth location in Imperial Beach
Brewing company Novo Brazil held the grand opening of its Imperial Beach restaurant at 535 Florence St over the weekend. The restaurant and nano-brewery is located on the south end of San Diego Bay, overlooking the Coronado Bridge and downtown skyline in the distance. The new establishment has the same menu as the Otay Ranch and 64 taps serving all NOVO beers and other beverage lines: light NOVA kombucha (strong and non-alcoholic), California Spritz beer cocktails and hard seltzer. Hours are from noon to 10pm daily.